Menu
Contact
Testimonials
"Cooperative purchasing has been great for our district. Our membership more than paid for itself on just our first order through the program."
- Bob Carroll
Business Manager
Coventry Public Schools
Related Services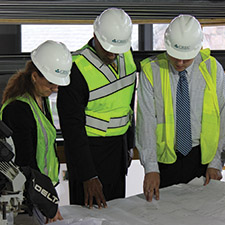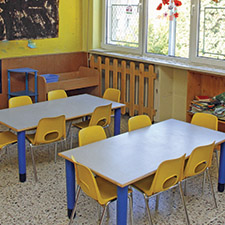 Commissioning and Operational Services Management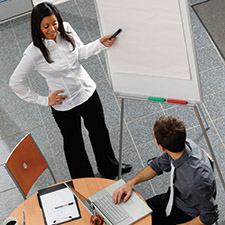 Budgeting and Forecasting Services
Athletic Surfaces
FieldTurf USA
When it comes to installing sport surfaces, only FieldTurf USA gets down the fundamentals: experience, performance and innovation. FieldTurf USA has been installing the latest in high quality sport surfaces for over 25 years. And we do it ourselves. FieldTurf USA uses no subcontractors so you are assured of a single source of responsibility. From the blistering heat of Arizona to the freezing cold of Alaska, FieldTurf USA surfaces perform. They provide:
The industry's highest quality of workmanship
The most competitive and knowledgeable people
The most reliable products and dependable service in the industry
Contacts:
Eric Fisher
Director of Sales - SmartBuy
503-692-4757 x246 (office)
888-209-0065 (toll free)
503-708-6548 (cell)
Eric.Fisher@fieldturf.com
www.fieldturf.com
FieldTurf Tarkett
Andrew Dyjak
860-333-7839
andrew.dyjak@fieldturf.com
www.fieldturf.com
UBU Sports
UBU Sports is the premier manufacturer and supplier of synthetic turf systems designed to optimize performance and enhance player safety. UBU Sports has established a dominant foothold in the NFL as the New York Giants, New York Jets, Pittsburgh Steelers, Denver Broncos, Cincinnati Bengals, Chicago Bears, Minnesota Vikings, New Orleans Saints, Houston Texans, Arizona Cardinals and San Francisco 49ers either play or practice on a UBU Sports surface.
UBU Sports synthetic turf systems serve as ground gear for athletes, combining the best system (fibers, infill, backing) with the best installation to create a protective, high-performing surface that is unparalleled in the industry.
Contact:
Andrew Giobbi
617-372-6302 (cell)
800-828-8700 x7262 (office)
andrewg@ubusports.com
3110 Woodcreek Drive
Downers Grove, IL 60515
www.ubusports.com
ProGrass LLC
ProGrass LLC, headquartered in Pittsburgh, Pennsylvania, provides the nation's finest synthetic turf solutions for elementary, middle and high schools, colleges, universities and professional fields.  We have worked on over 350 fields from the Arctic Circle to the Texas Border.  ProGrass is a proven leader in the artificial field design and installation, project manage­ment, and product development.

The ProGrass 5P Performance System 

No turf lasts longer, performs better, maintains its appearance, and addresses biomechanical concerns of the players like a ProGrass Field. That's because no other synthetic turf system has our unique "5-P" Performance.
Members receive the approved AEPA discount pricing.  Visit www.prograssturf.com to view available products.
Contact:
Steve Coleman
813-777-7677
scoleman@prograssturf.com
Shaw Sports Turf
Shaw Sports Turf is one of the leading synthetic turf companies in North America. Shaw Sports Turf has demonstrated industry leadership in both quality and innovation for more than two decades with over 1,500 successful installations, and an impressive list of high-profile installations, including the Baltimore Ravens, Cleveland Browns, Georgia Tech, University of Arkansas and many others. Engineered for performance and safety, Shaw Sports Turf features a product line designed specifically to meet the needs of athletes and sports programs.
Contact:
Joe Kacevich
New England Territory Manager
508-365-7468
joe.kacevich@shawinc.com
www.shawsportsturf.com
The Motz Group
For nearly 40 years, The Motz Group has been committed to leaving a lasting legacy with every field they create. They are synthetic and natural turf specialists, focusing on sports field design, construction, removal, replacement, maintenance and management. Motz has made their name designing innovative and comprehensive performance-based sports field systems, tailored to their customer's specific needs. They build fields from inception to completion with pride, dignity, and the utmost integrity. With quality craftsmanship and proven safety in mind, they are committed to partnering with their customers from ground break to replacement, guiding them every step of the way.
Contact:
Chris Larbes
Field Consultant
513-533-6452
clarbes@themotzgroup.com
www.themotzgroup.com