Menu
Contact
Testimonials
"Cooperative purchasing has been great for our district. Our membership more than paid for itself on just our first order through the program."
- Bob Carroll
Business Manager
Coventry Public Schools
Related Services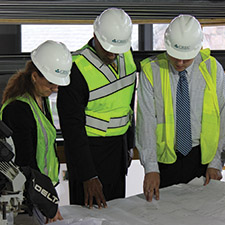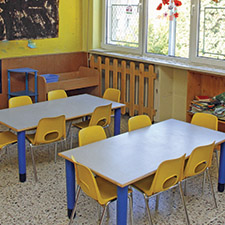 Commissioning and Operational Services Management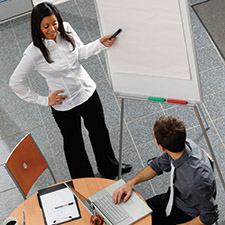 Budgeting and Forecasting Services
CREC Endorses...
Capitol Region Council of Governments ▼
CRCOG is made up of 29 municipalities in the Greater Hartford/Capital Region. The executive elected officials of those 29 municipalities provide the direction and guidance for CRCOG.
These municipal governments have been cooperating for over 30 years, at CRCOG, to complete projects which work to improve the quality of the Capital Region. CRCOG also helps to implement a long term vision in the Capital Region. CRCOG members work together to decrease costs and increase efficiency of government through providing shared services and other programs like their cooperative purchasing program.
CRCOG operates the Capital Region Purchasing Council (CRPC), a voluntary purchasing cooperative serving 88 municipalities, boards of education, and public agencies.  Learn more at their website.
Also available through CRCOG is the EZ IQC program.  The competitively bid Indefinite Quantity Construction (IQC) contract features on-call construction contractors ready to perform renovation, repair, and small to medium sized construction work quickly and at competitively bid prices.  To learn more, click here.
Contact:
Maureen Barton
Program Assistant
Telephone: 860-522-2217
Fax: 860-724-1274
mbarton@crcog.org
Cooperative Fuel Purchasing ▼
Districts may be interested in the following fuel offers which are not administered by CREC:
EASTCONN
EASTCONN facilitates a yearly fuel bid (#2 heating, unleaded gasoline and diesel fuel). Members contact the fuel company directly to set-up a contract; fuel contracts between fuel vendors and EASTCONN Cooperative members are on an individual basis. To participate in the fuel pricing, please contact Sandra Garcia at 860-455-1584 or sgarcia@eastconn.org.
CT Dept. of Administrative Services ▼
DAS offers many cooperative purchasing opportunities. Learn more
Carol Wilson, Director of Procurement Programs and Services
carol.wilson@po.state.ct.us
165 Capitol Avenue
Hartford, CT 06106
Phone: (860) 713-5093
Fax: (860) 622-2904
CT Library Consortium ▼
The Connecticut Library Consortium is a statewide membership collaborative serving all types of Connecticut libraries by initiating and facilitating cost-effective services to strengthen their ability to serve their users. CREC has partnered with the CT Library Consortium to expand their book bids and expand membership to more schools throughout the state.
Contact:
CLC Member Relations
860-344-8777
members@ctlibrarians.org
www.ctlibrarians.org
EASTCONN ▼
EASTCONN, one of Connecticut's RESCs, offers competitively bid pricing for the following items:
Cafeteria & Food supplies
These awarded bids are available to all CT school districts, municipalities, non-profit organizations and libraries. There is no annual membership fee.
Please contact Sandra Garcia 860-455-1584 for further information, or visit EASTCONN's website.
These awarded bids have been endorsed by the CT RESC Alliance.
Public Purchasing Association of Connecticut (PPAC) ▼
CREC is a member of the Public Purchasing Association of Connecticut (PPAC). The group was chartered by the National Institute of Governmental Purchasing (NIGP) on May 11, 1994 to foster and promote advancement of the public purchasing profession though education training opportunities, cooperative interaction, development of best practices, and technical assistance and discussion.
The PPAC provides a medium for the interchange of ideas and information among the purchasing buying agencies of Connecticut and professional certification is encouraged for all members to validate the expertise required for effective public procurement.
PPAC is a membership-based non-profit organization. Membership in the PPAC Chapter of NIGP is open to persons who are employed by a governmental, quasi-governmental or non-profit agency or subdivision thereof, and whose duties in whole or in part consist of purchasing supplies, materials, or services or duties related thereto. For more information, visit www.ppac.us.