Menu
Contact
Cara Hart
Coordinator of Cooperative Services
chart@crec.org
(860) 524-4021
Testimonials
"Cooperative purchasing has been great for our district. Our membership more than paid for itself on just our first order through the program."
- Bob Carroll
Business Manager
Coventry Public Schools
Related Services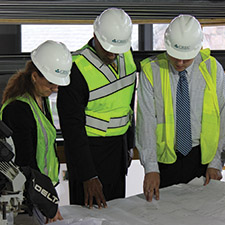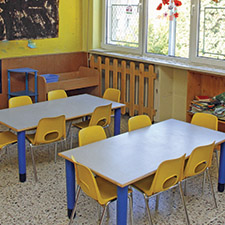 Commissioning and Operational Services Management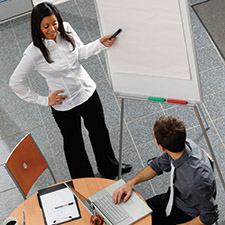 Budgeting and Forecasting Services
Technology Products (PEPPM)
PEPPM is a competitively bid procurement program for technology products. The program is administered and managed by the Central Susquehanna Intermediate Unit (CSIU), a regional education service center located in central Pennsylvania.   The PEPPM program has been run by CSIU for over 30 years. The PEPPM staff has developed an expertise in bidding and awarding contracts for technology and related products.

Like CREC and the other CT RESCs, CSIU offers educational programs and services to schools and communities. School districts have purchased $2 billion in technology through the PEPPM program.
To Use PEPPM
PEPPM is available to K-12 public and private schools, colleges and universities, libraries, municipalities, and non for profits. There is no membership fee or cost to get quotes or purchase any products.
Get a Quote!
Visit our website to search vendors and products, create order lists, and request quotes from multiple vendors.
CREC's Sponsorship of PEPPM
CREC's goal was to strengthen its Cooperative Purchasing programs with a highly competitive bid technology component. Schools, municipalities and non-profit organizations spend a lot of money on technology and we want to help our districts make high value choices to make that purchase cost effective.
CREC researched CSIU and the PEPPM program and decided that bringing this program to New England made more sense than taking years to build a comparable program. Please read the CREC endorsement of CSIU and the PEPPM program.
CREC is proud to sponsor PEPPM. If you have any questions, please contact Cara Hart at 860-524-4021 or chart@crec.org.
PEPPM's Value
This competitively bid program offers more than 300,000 technology products – computers, copiers, printers, faxes, Smartboards, etc.
PEPPM saves buyers time from having to bid, since the bidding has already been done by PEPPM. That bidding results in very attractive pricing on technology products. In addition, buyers get:
National vendor products and quality with local distributors and resellers
No membership fees or costs to the customer
No shipping charges for orders over $500
Purchase orders that are reviewed for accuracy by PEPPM staff prior to being placed with a vendor
Purchase orders that are archived for audit support
PEPPM representatives who will assist buyers in resolving problems with any order or a vendor. It is not just a contract, it is a relationship.
Assurance of a competitively bid process, proper advertising and an award process – all of which have passed the scrutiny of independent auditors.
PEPPM's representatives are always available to help you and answer any questions:
Jared Lehman
570-523-1155 x2169
jlehman@peppm.org
Links: