Race for Ana
The Ana Grace Project is proud to have Sandy Hook resident Neasa Waaler run in honor of Ana Grace Marquez-Greene and to help spread the foundation's message of "Love Wins."
Neasa is going to be running 26.2 miles in the 2020 Hartford Marathon. The marathon will take place on her chosen day, from October 8 through 11, and will be a virtual event. Neasa specifically chose the Hartford marathon for Ana, being her birthplace and a city that holds so much history for her family.
Neasa started running in 2014, a couple of years after the Sandy Hook School shooting. She started training with a couch to 5k program and has since run four marathons for Newtown family foundations. Her favorite running quote is "Run when you can, walk if you have to, crawl if you must; just never give up" – Dean Karnazes.
The Ana Grace Project is dedicated to promoting love, community, and connection for every child and family through three lead initiatives: partner schools, professional development, and music & arts. The funds raised for Neasa's marathon will specifically benefit the CREC Ana Grace Academy of the Arts Elementary School.
Please support her Olympian efforts.
Todd and Marni Baggett

$25
In honor of Ana, Isaiah and children still here.

$250
Donate Now and Add Your Motivational Message!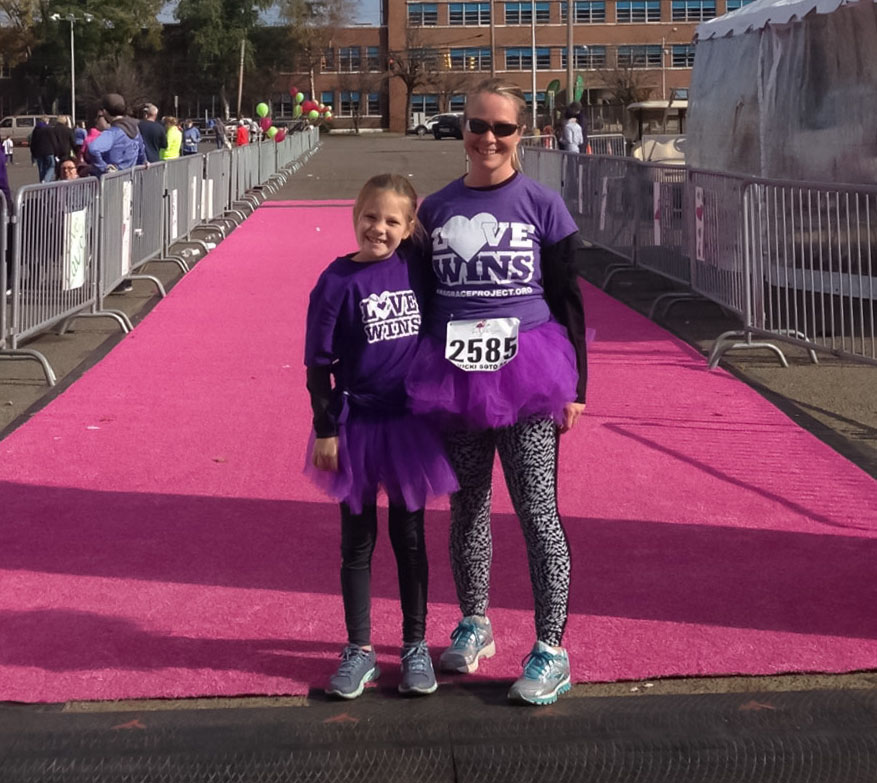 About the CREC Ana Grace Academy
The CREC Ana Grace Academy of the Arts Elementary Magnet School features an integrated learning environment for students in PreK - Grade 5 that combines a rigorous core curriculum enhanced by an arts-themed focus.
The arts curriculum provides students the opportunity to further explore vocal and instrumental music, visual art, dance, theatre, creative writing, and interdisciplinary arts
CREC renamed the Academy of the Arts Elementary School in 2014 to honor Ana Grace Marquez-Greene, daughter of CREC alumni and former teachers Nelba Marquez-Greene and Jimmy Greene.