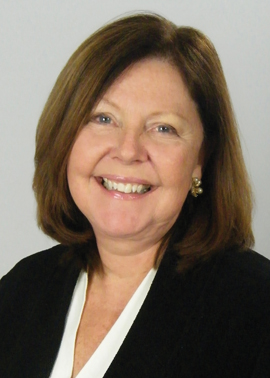 Peg MacDonald, PhD.
Director of TABS
(Technical Assistance and Brokering Services)
Margaret "Peg" MacDonald currently serves as the Director of Technical Assistance and Brokering Services (better known as TABS) at the Capitol Region Education Council in Hartford. Her career in education services and administration spans nearly 40 years. Peg has spent the past 19 years with CREC solving problems for school districts by developing and implementing innovative programs and services.

Peg's career began in 1976 when she became the Principal at the Seaside Regional Center in Waterford, CT, overseeing three schools serving 250 children and adults with disabilities. From there, she served for two years as the Supervisor of Special Education for Groton Public Schools in Groton, CT.

In 1981, Peg became the Director of Special Services and Supervisor of Special Education for South Windsor Public Schools, where she administered nursing, school counseling, special education, and related services programs to students and supervised a team of 60 educational support staff.

She stayed in South Windsor until 1994 when she joined CREC as the Director of the Special Services Support Team. It was in this capacity that Peg began seriously focusing on developing and presenting new products and services, assisting educational organizations within Connecticut, nationally and internationally to meet the needs of all students.

In 2009, Peg assumed her current role as Director of CREC's Technical Assistance and Brokering Services Division. In this position, she supervises TABS's 50 professional and support staff and manages a budget of over $6 million. She has led the development of programs such as COMPASS, a comprehensive job embedded professional development curriculum developed specifically for paraprofessionals, and AARC, the Advanced Alternative Route to Certification program for special education. Peg is dedicated to creating organizational systems that are effective and efficient in including all students in a successful learning experience. As such, she has led over 40 program reviews for special education, counseling and alternative education programs and has co-authored The Evaluator's Guide to Education Program Review.

Peg has written multiple publications on educational issues (including three books), and has authored and delivered numerous presentations on topics ranging from educational leadership to effective teambuilding.

Peg holds a bachelor's degree from Pacific Lutheran University in Washington; a teacher certification, master's degree, administrative certification, and 6th year degree from Southern Connecticut State University; and a Ph.D. from Andrews University in Michigan. She also performed graduate work at the University of Connecticut, and has several specialized training certifications.

She currently lives in Cromwell, CT where she enjoys spending time with her family and cultivating her garden.
Phone: (860) 524-4037 E-mail: mmacdonald@crec.org