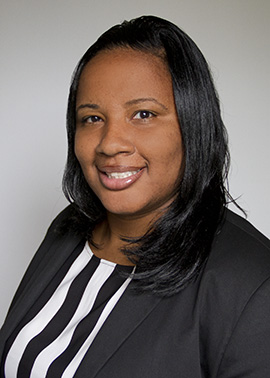 Nakisha Strickland
Director of Transportation
Nakisha G. Strickland serves as CREC's Director of Transportation. She is responsible for providing safe, effective, and efficient transportation to more than 14,000 students in the Greater Hartford region.
In addition to ensuring safe and reliable transportation services, Nakisha's role includes supporting districts with out-of-district van transportation, management services, consulting services, regionalization planning, and brokering work through current vendors.
Nakisha joined CREC in 1999 and has been a member of the CREC Transportation Division's management team for the past 15 years. She oversees a division of 250 employees and has extensive experience and knowledge in customer service. In 2009, Nakisha was nominated for CREC's Distinguished Service Award and received a certificate of leadership in 2013.
In 2011, Nakisha received an associate degree in science from Capital Community College and is currently pursuing a bachelor's degree in business management from Albertus Magnus College.
Phone: (860) 509-3608 E-mail: nstrickland@crec.org