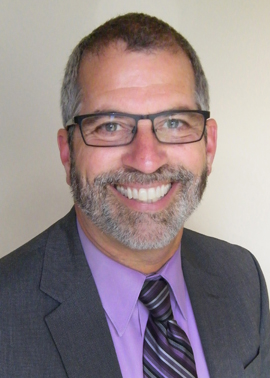 Tim Nee
Assistant Executive Director
Tim Nee is CREC's Assistant Executive Director. He was also a former principal of the highly successful CREC Montessori Magnet School in Hartford, where the school was twice selected by Magnet Schools of America (MSA) as a "School of Excellence" and named the recipient of the MSA Eugene M. Uram Award as the most outstanding Public Montessori Magnet School in the United States, as well CREC's former Director of Teaching and Learning.
Tim Nee has an undergraduate degree in Elementary Education from Indiana University of PA and graduate degrees in Supervision, Curriculum Development and Educational Leadership from Emory University in Atlanta, GA. He has over 30 years experience in both public and private education in rural, suburban and urban school districts in three different states. He has served as a kindergarten teacher, first grade teacher, fourth grade teacher, Montessori teacher, and the principal of three CT public schools with preschool through grade 6 students.
Tim is currently working extensively with the state in the implementation of the pilot for the Connecticut System for Educator Evaluation and Development (SEED), but is also involved with district implementation of the Common Core State Standards, School Turnaround Efforts, Early Childhood Initiatives, Public Montessori Education and Culturally Responsive Education. He is the proud father of two sons who are now attending college in Rochester NY and his hometown of Pittsburgh, PA.
Phone: (860) 509-3650 E-mail: tnee@crec.org