Contact
Testimonials
"This program taught me so many things about getting a job like writing a resume, how to do an interview, but mostly it kept me out of trouble and that is what I need."
- Youth Employment Skills Student
Related Services
21st Century Community Learning Centers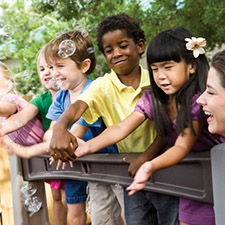 Summer Youth Employment and Learning Program
River Street Extended Day/Year Programs
About Positive Youth Development
Positive Youth Development is a high-quality programming for youth and their families to promote literacy, career readiness, and life long learning. The impact of literacy in the home and of parental involvement in school-related activities is significant. In homes where reading materials are plentiful and children are reading, children are more likely to stay in school and go on to higher education and higher earning careers.
Getting Down to Business
Getting Down to Business is an inter-departmental collaboration between CREC Community Education and Student Services, developing work readiness skills in Hartford's most at-risk population. Students at Hartford's Juvenile Detention Center, who are residents of Hartford, ages 14-16, are eligible to participate in this popular vocational training program. Students gain academic, social, and workplace skills through a 25-lesson job skills training program.

When students have successfully completed their classroom training and portfolio, they receive a stipend and are eligible to participate in a Hartford-based internship with selected businesses. Program staff engage students at the time of their incarceration and continue working with them and their families once the child is released from detention and transitions back to home and their feeder school. Even though some students initially enroll because of the monetary incentives, all of them find themselves walking away with much more than a paycheck.
Work Readiness Program
CREC, in partnership with Capital Workforce Partners (CWP), provides young adults with programming designed to develop work readiness skills. In the Youth Employment and Learning Program, students develop basic academic and work readiness skills while participating in career exploration opportunities to support their transition into adulthood. Students are involved in both project-based and internship programs. CREC partners with local businesses and non-profits to provide students with a variety of internship sites. CREC provides summer and year-round programming to youth in Hartford, East Hartford, Enfield, and Manchester. During summer programming, students earn wages for their time spent learning and working. During the year, youth transition into a stipend-based program which concentrates on career-focused goal setting and empowering youth.

Long-term goals for the program are that youth will demonstrate their ability to enter the workforce and/or post-secondary career education by becoming workforce-certified (the achievement of CWP career competencies); youth will graduate from high school on time; and youth will enter a post-secondary career education program.

Short-term goals include the development of relationships with positive, adult role models. Youth will also create a "dream " and "reality " resume, remain in school, develop work readiness skills, and participate in and attend all activities.
Activities include:
Resume/cover letter writing
Weekly meetings
Parent nights
Team building activities
Job shadowing
Company tours
Field trips
Career mentoring
Guest speakers
Pre/post program assessments
Career exploration activities
Truancy Court Prevention Program
The Truancy Court Prevention Project (TCPP) is in partnership between CREC, the Village, Hartford Judges, and CCA. The TCPP's goal is to provide holistic interventions and educational programming to improve the attendance, academic performance, and pro-social engagement of truant youth. CREC collaborates with the Village for Families and the identified schools (Burr and Milner Elementary School) to provide social, educational, and emotional interventions both during and after the school day. Hartford judges meet with students and parents in informal court sessions providing goals and support. Students meet bi-weekly with a certified English teacher to implement a Cross- Age Tutoring Program. Case managers meet with parents/guardians in students' homes to help them support their children's school attendance and to identify services needed by the family to reduce barriers to school attendance.
CREC provides the incentive-based educational component that addresses the goals of attendance, behavior and academic achievement. Participating students who successfully demonstrate improved goals receive incentives based upon the partnership of TCPP protocols. Parents also receive incentives when their children have monthly perfect attendance.
The Incentive Based Cross-Age Tutoring program consists of three components:
Pull-out instructional time that focuses on the higher order thinking skills necessary for students to achieve success with reading and writing on the CMTs and applying lessons for 7th and 8th graders reading aloud to 1st graders.
Applying lessons that reinforce higher order thinking skills for reading aloud to first graders during the after school program.
An after school educational program that develops reading for information, comprehension, and writing skills essential to succeeding on standardized tests.