About Building Math Rigor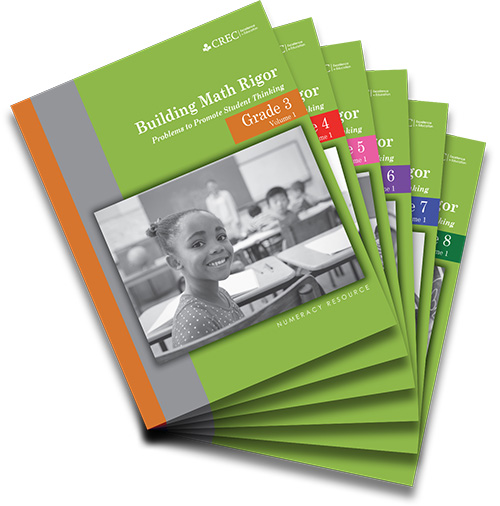 This resource, available in paperback, e-book, and/or as an online course, is a collection of standards-aligned problems and solutions for grade levels 3-8.
Each grade level is organized into three categories:
Procedures and Concepts
Problem Solving
Reasoning
Topics covered in the categories include:
Number Base Ten Operation
Fractions
Measurement and Data
Algebraic Thinking
Geometry
Ratios and Proportional Relationships
Expressions and Equations
Functions
Developed by math specialist Peggy Neal from CREC Expert Solutions, these math problems can be used in the classroom as a warm-up, a "Do Now" activity, a supplement for a class assignment, a station exercise, part of an assessment, or even as homework!
For more information on the online course, please email or call Deb Van Wyngaarden at (860) 509-3687.