About Building Math Rigor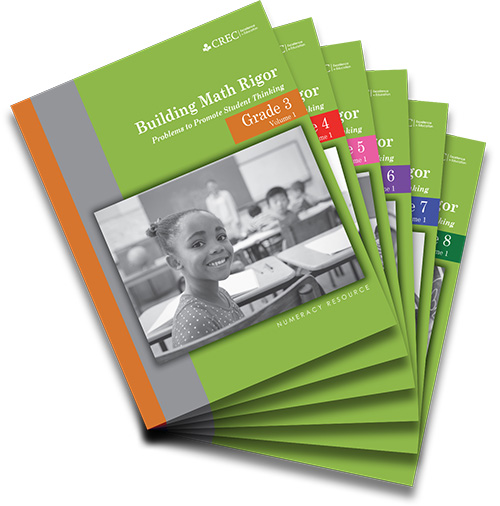 This resource, available in paperback, e-book, and online course, is a collection of standards-aligned problems and solutions for grade levels 3-8.
Each grade level is organized into three categories:
Procedures and Concepts
Problem Solving
Reasoning
Topics covered in the categories include:
Number Base Ten Operation
Fractions
Measurement and Data
Algebraic Thinking
Geometry
Ratios and Proportional Relationships
Expressions and Equations
Functions
These math problems can be used in the classroom as a warm-up, a "Do Now" activity, a supplement for a class assignment, a station exercise, part of an assessment, or even as homework!
For more information on the online course, please email or call Deb Van Wyngaarden at (860) 509-3687.