About Choice After School Academy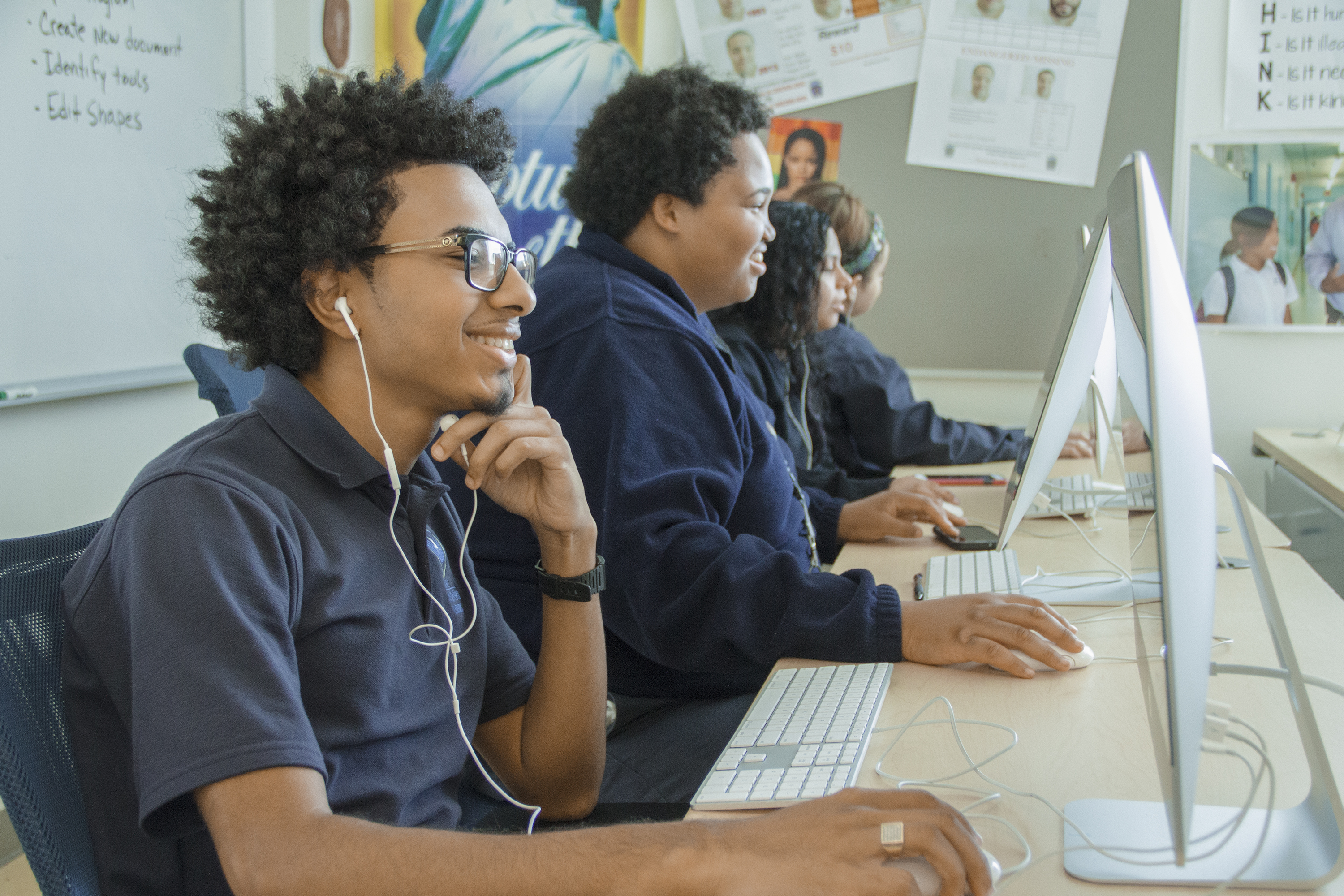 The Choice After School Academy (CASA) is an after school program for students in grades 6-12 who need support in homework completion as well as support in the advancing student's skills in math, and English Language Arts. CASA's staff embraces a philosophy that empowers students to pursue scholarly behavior and academic excellence. Our focus will be tutorial services for homework completion, and re-teaching of student in specific skill areas as needed. Our goal remains to support students in build their core skills to be successful learners.
CASA is designed to be an academic intervention for a minimum of 9 weeks. Students who attend CASA for more than 9 weeks significantly outperformed students who attend less than the recommended time. To see improvement that will impact success in school, students and families are advised to make the investment of time with CASA.
Schools and parents will receive daily homework completion logs and weekly progress reports indicating work completed. Working in conjunction with school staff, we can tailor a student's time to focus on areas of the highest need. As students improve in these areas, schools should see improvement in quality of homework completion and grade improvement.
Upon arriving to CASA students will receive a Family style meal, where instructors, student assistants and students engage in a social discussion of the day's activities and identification of homework assignments before starting the academic component of the program.
CASA offers Credit Recovery for High School students. The requirements for students wishing to retake credits will be made in conjunction with school personnel and meet state standards for academic credit.
Additionally, CASA staff will work with students to develop strong study/academic habits. Student will be given strategies to increase success with homework assignments, upcoming projects and tests. All students are encouraged to support one another across districts, schools and subjects, while celebrating their similarity and differences. CASA is a place for students to remove limitations and pursue excellence.
This year, CASA will operate Monday through Thursday, 3:00PM to 6:00PM January 29, 2018 through June 14, 2018. The last date to receive a referral is April 6, 2018.
What CASA Offers
Tutoring / Remediation
Credit Recovery
Community Resources and referrals
Behavioral Supports through group and individual interventions
Student Parent progress updates
Family Style Meals
Guest Speaker Series
Movement Activities
Transition assistance for newly enrolled students who entered the program in 6 – 10th grade
Referral Process
Students must be referred to CASA by their school guidance staff, in collaboration with their designated Open Choice resource specialist. Open Choice parents or students can request a referral by contacting the school guidance department. Referrals are submitted online via the Online Student Referral Form.
Parents must give permission for their child's participation and become part of the team to increase the student's performance. CASA and the receiving school guidance department will follow up with the parents and enroll the students in the appropriate placement once all information is submitted online. Lastly, the students' schedule will be developed based on the student referral report.
CASA is a support program where students can network with peers and CREC professionals, interact and receive guidance from a diverse, caring instructor population and support staff, they are held accountable for the learning both here and at school and held to high expectations for behaving in an appropriate, scholarly manner. At CASA, students have a place to improve their academics and social skills in an environment where their cultural, academic, and personal differences are accepted and celebrated.