Menu
Contact
Testimonials
"Our partnership with CREC has been a tremendous asset in our work to develop a sustainable process in data-driven decision making at both the grade level and building level. The consultant's expertise, patience, accessibility, and flexibility made for a relatively smooth transition in making this critical work part of our staff's weekly practice."
- Jason Lambert
Principal, Martin Kellogg Middle
Newington Public Schools
About Data Analysis, Research and Technology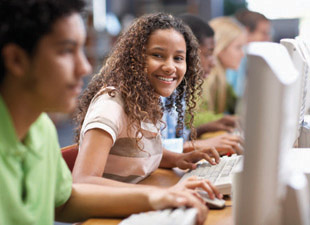 The Division of Data Analysis, Research and Technology (DART) provides support and services in three main areas: educational technology, technology infrastructure, and research and analysis.
Educational Technology
DART offers educators the resources and tools they need to provide students with engaging, quality education through the innovative use of technology through workshop training and on-site job embedded coaching. Educators leave our workshops and job-embedded sessions with ideas about how to transform their classrooms into digital learning environments.
Data Management and Infrastructure
Within the data management and infrastructure side of DART, consultants work to assist districts with implementation and management of data systems, as well as to determine areas of opportunity within the district technology network. An example of a data system that DART consultants provide support is PowerSchool CREC has assembled a team of seasoned programming and support experts who offer a wide variety of skills and experience. On the infrastructure side of DART, a major service we provide to districts is a Technology Audit. This comprehensive review addresses everything from network load balancing, district data systems, and security; to appropriate staffing levels, policy and professional development.
Research and Analysis
The third major area of DART's work is in the field of data analysis, especially as it relates to analyzing student educational outcome data to inform instructional and policy decisions. DART provides support in the collection, analysis and use of high quality data for educational policy and program decision making. CREC staff has both the educational background and professional experience in conducting data analyses and research projects.