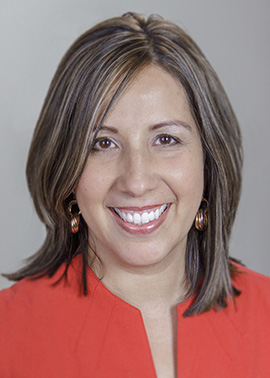 Debra M. Borrero
Director of School Choice Programs
Debra Borrero serves as the Director of School Choice Programs for CREC. She has worked in education policy for over 15 years, with experience in the public, private, and nonprofit sectors.
As director, Debra provides leadership and overall direction of the program while utilizing her background in communications and community involvement, she cultivates relationships with superintendents and boards of education to better serve students in the 29 schools districts enrolled through the Hartford Region Open Choice Program. She manages the program's $1.3 million dollar budget, and is responsible for overseeing the support services for students and districts, marketing and recruitment, and the coordination of the program's diverse staff. She also functions as CREC's representative to the Regional School Choice Office (RSCO) at the State Department of Education, facilitating the application and placement process for students interested in CREC's magnet schools and the Hartford Region Open Choice Program. Since she became Director of School Choice Programs, the program has seen a 73% increase in enrollment. In 2015, she was nominated as Manager of the Year.
She began her career in community organizing in Brooklyn, NY before moving to Connecticut, where she worked at Trinity College, assisting with community partnerships and the development of the Learning Corridor campus. She worked with students, parents and community leaders to enhance community engagement, public safety, employment and school choice efforts.
Debra left Trinity to work for Governor M. Jodi Rell and was promoted to serve as Deputy Director of Policy and Legislative Affairs. In this role, she advocated the Governor's public policy and legislative priorities with primary focus on committees of cognizance in education, environment, housing, transportation, commerce, and energy.
Balancing her professional activities with community service, Debra has also served as a Commissioner for the CT Commission on Human Rights, a volunteer for the CT Valley Girl Scout Council, and a board member of Leadership Greater Hartford. She was also an active member of the advisory board for the NCCJ's Community Conversation on Race project.
She holds a bachelor of arts in communications from the State University of New York at New Paltz and a master's degree in public policy from Trinity College.
Phone: (860) 524-4033 E-mail: dborrero@crec.org