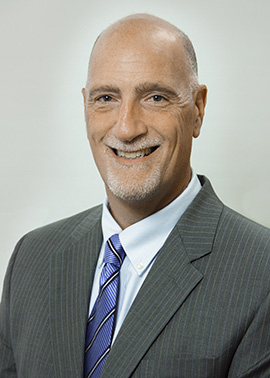 Greg J. Florio, Ed.D.
Executive Director
Greg Florio has served as CREC's Executive Director since 2016. Prior to working at CREC, Dr. Florio led the Cheshire Public Schools for 24 years, including 12 years as Superintendent of Schools and 12 years as Assistant Superintendent. In Cheshire, Dr. Florio was responsible for major initiatives to improve educational opportunities for students, including the implementation of full-day kindergarten; the development and implementation of the performance standards at all grade levels; major technology improvements across the school district; and the use of Cheshire's strategic plan to serve as a catalyst for school improvement and the alignment of district stakeholders behind a shared vision.
Dr. Florio is experienced in business management, with a background in accounting and finance. He closely managed the budget of Cheshire Public Schools to ensure that school results remained in the top 15% of districts in the state in student performance, while spending per pupil was in the lowest 20% of districts. Prior to working in Cheshire, he served as the Business Operations Manager for New Britain Schools.
Dr. Florio is a respected leader, with extensive involvement in educational organizations and committees. He has served on the CAPSS Board of Directors for four years and currently serves as the First Vice President of the Executive Committee. His recent committee work includes helping develop Lead Connecticut's District Coherence and Capacity Framework and CAPSS NextED report on transforming Connecticut's Public Schools. He was invited by the State's Commissioner of Education to serve on the Commissioner's Superintendents Roundtable.
Dr. Florio's undergraduate degree is from Fairfield University. He has a master's in business administration from the University of Hartford and a sixth year certificate and doctorate of educational leadership from Southern Connecticut State University.
Dr. Florio is the fourth person to serve in the role of Executive Director of CREC, following Bruce E. Douglas, Ph.D. (2001-2015), Marcia Yulo (1998-2001), and founder John Allison (1969-1998).
Dr. Florio and his wife, Rose, reside in Newington. They have three adult children, Suzanne, John, and Melissa.
Phone: (860) 524-4063 E-mail: gflorio@crec.org