Menu
Contact
Testimonials
"During these last two years, CREC consultants have provided professional development to Tolland's certified staff with the aim of improving the link between student present levels of performance and developed IEP goals/objectives. As a result, teachers and related services staff have become more focused in their efforts to write measurable goals/objectives that include targeted progress monitoring that facilitates educational benefit for their students. Increasingly, students' IEPs reflect a sequential, longitudinal effort to close the respective gaps allowing viable access to the general education curriculum."
- Kathleen Raymond
Director of Pupil Personnel
Tolland Public Schools
About Technical Assistance and Brokering Services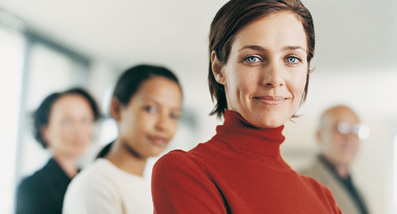 The Capitol Region Education Council's Division of Technical Assistance and Brokering Services offers a "one-stop shopping" approach to schools, districts and organizations. The CREC TABS Division creates customized solutions focused on systemic change, staff development and student success.

TABS provides systemic changes based on innovative programs and services customized to fit the individual needs of districts, schools, staff and students alike. TABS takes a critical look and locates areas in which an organization can increase efficiency, save money, and move forward. TABS products and services are tested by practicing and customized to the needs of an organization.

TABS offers staff development through a variety of professional workshops and certification programs designed to meet the dynamic needs of faculty and staff. Several small school districts along the Connecticut shoreline partnered with TABS seeking cost-effective solutions for training and certification for faculty and para-educators involved in Special Education. TABS also provides its full range of services, including staffing and professional development to companies outside the field of education.

Building strong collaborative relationships with school districts, faculty, and staff allows the CREC TABS Division to focus on student success, working to fulfill CREC's mission that all students can and shall learn at high levels. TABS assisted in designing a community-based program focused on transitional services for students across the region.

Over the past forty years, the CREC TABS Division has seen tremendous growth, and now provides expert solutions from Hartford to Singapore, meeting the ever-changing needs of a wide variety of educational environments.