About Budgeting and Forecasting Services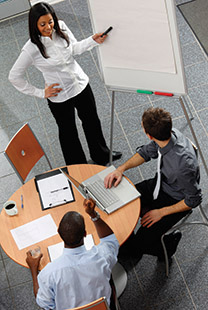 Our division's finance department focuses solely on construction, utilizing budget forecasting tools, document management systems, invoice review protocols, grant reimbursement tracking, and proper closeout procedures. Through many years of experience we have modified our budgeting and forecasting tools to meet the requirements and nuances associated with the school construction process.

Through years of experience managing our own projects, our professional finance staff understands how important accurate budgeting and forecasting is to you. We work directly with architects, construction managers and general contractors in order to get the most accurate forecast of cash flows. We also manage the process of construction grant applications, reimbursements requests, change order reviews, and adherence to state statutes and regulations through the project lifecycle.

Our Services include:
Program and portfolio analysis
Parametric or analogous estimating
Preparation of ED046 reimbursement request forms
Cash flow forecasting