Menu
Contact
Find Your Why
About Job Sharing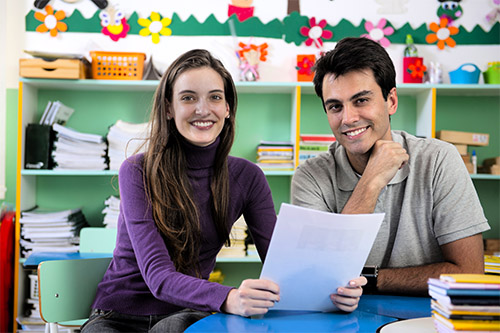 CREC is committed to cultivating your talents and believes in creating opportunities for professionalism which are collaborative in nature while maintaining an intense commitment to social justice, a high level of intellect, and opportunities for growth.
As a member of our team, we know that life may warrant changes, and the opportunity of job sharing for our certified teaching staff (Collective Bargaining Agreement: CREC & CRECEA, Article 39-G) provides a way for us to support your changing needs, while still enabling you to dedicate yourself to serving CREC children and families.
Submit a Job Sharing Proposal Now
What is Job Sharing?
Job sharing is the allocation of duties, salary, and benefits of one full time teaching position between two teachers, one designated as the "permanent holder" of the position (Candidate #1) and one as "job sharing partner" (Candidate #2). Please note that the term "teacher" applies to any Capitol Region Education Council Education Association member.
Why Job Sharing?
Many people wish to job share in order to teach on a part-time basis. Job sharing certainly isn't for everyone, and it requires clear communication and extreme cooperation between two individuals who may have different teaching styles and philosophies. However, when a job sharing situation works well, it can be quite beneficial for the teachers, the school administration, and most importantly the students and their families.
If you are considering a job sharing arrangement at CREC, be sure to consider the pros and cons that may come into play. Some important points to consider include:
Flexibility to work part-time
Ability to work cooperatively with a chosen colleague
Students may benefit from the variety of teaching styles and two innovative and resourceful educators
Supportive of child care needs and family life
No need to have a substitute teacher for absences (partner can fill in, if arranged ahead of time)
Quality, engagement and motivation of teaching may be improved due to a partnership problem-solving approach
Option to split curriculum by expertise
Extra time is required to coordinate with a partner
Only one partner will be able to receive benefits
Consistent and clear communication is crucial to ensure important details are not overlooked.
Parents may be confused about which teacher to contact with concerns
Classroom management may suffer if teachers are not consistent
Other conditions may apply. Please refer to Article 39 (G) of the current bargaining agreement for teachers.
Job Sharing Process
Teachers interested in job sharing must submit an online, written proposal to the Job Sharing Committee no later than February 1 of the school year preceding the school year during which the job is to be shared. The proposal must include a written statement from the principal concerning his/her position regarding the application for a job sharing position.

The proposal shall identify the following:

The position to be shared.
The manner in which the job is to be shared, including plans to share work hours, parent communication, grading, administrative responsibilities, professional development days, staff meetings, and report cards.
The teacher who will receive insurance benefits (health, dental).
An explanation of how the plan will support CREC's Essential Skills for Deeper Learning and ensure a high quality educational experience for the impacted students.

The Proposal shall be reviewed by the Job Sharing Committee, which is comprised of one member appointed by the Executive Director and one member appointed by the President of the Association. After review, the Job Sharing Committee will forward the application along with its written recommendation to the Executive Director or designee before March 1 prior to the school year requested.
The Executive Director or his/her designee shall review and grant or deny each request on its individual merit on the basis of whether the plan is educationally sound, with priority consideration of the impact, if any, on the education of the children. The teacher(s) shall be notified in writing of the decision no later than May 1. The decision by the Executive Director or designee shall not be subject to the grievance procedure.