About the Choice After School Virtual Academy (CASA)
2020-2021 CASA Program
October 19, 2020 — May 27, 2021
Monday and Wednesday
3 p.m. to 6 p.m.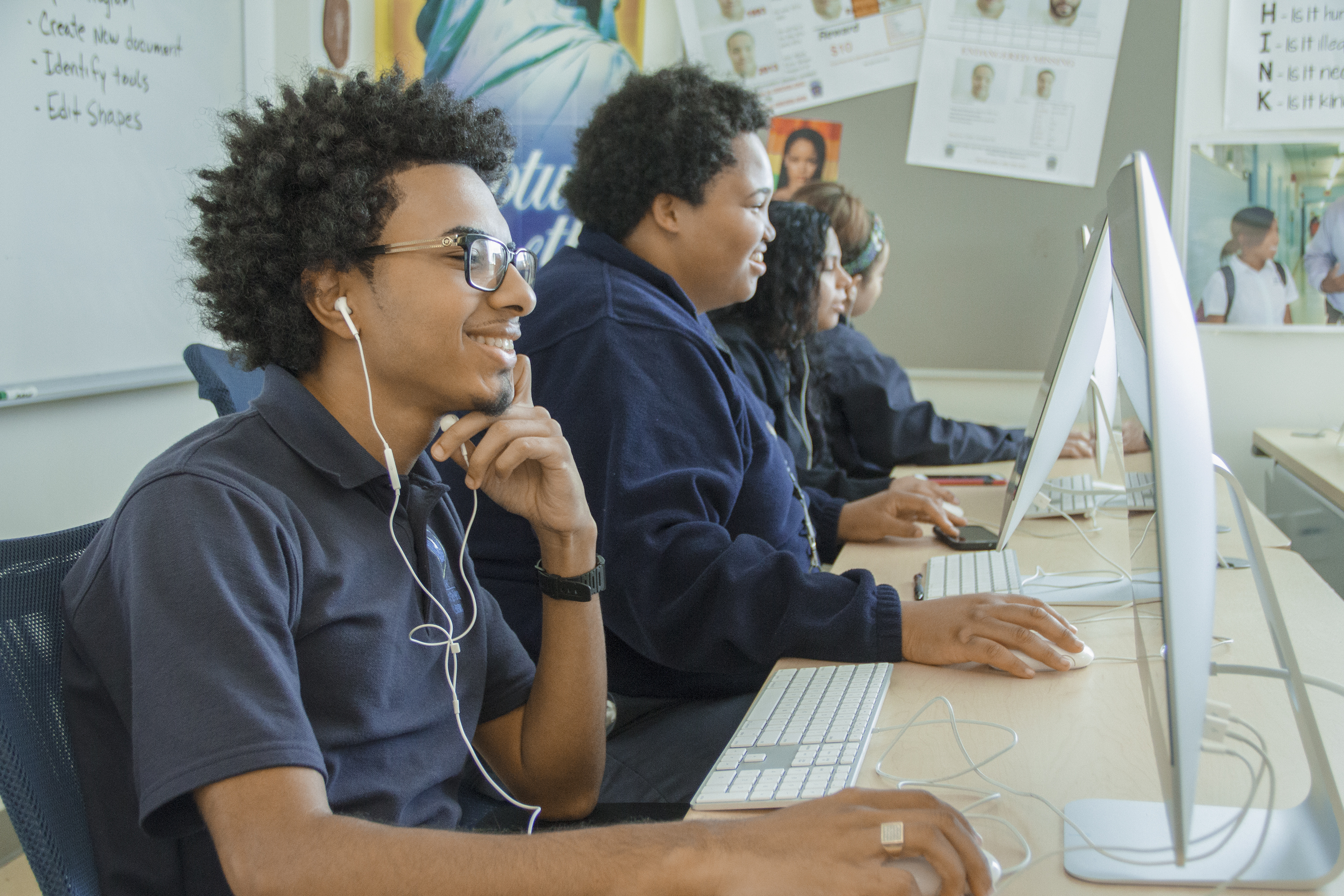 Choice After School Virtual Academy (CASA) is a virtual development program for students in grades 6-12 who need support in homework completion and support in math, writing, Language Arts, and English, and high school students needing to recover credits. CASA's diverse staff braces a philosophy that empowers students to pursue scholarly behavior and academic excellence. Our goal is to help students build their core skills to be competitive academically and in life.
To facilitate academic improvement, we use the Edgenuity online program to support students through an individualized learning program developed to assist them with homework. CASA is an intervention for a minimum of 9 weeks. Students who attend CASA for more than eight weeks significantly outperformed students who participate with less time. Students and families are to invest time with CASA to see improvement that will impact school success.
Schools will receive daily homework completion logs and, upon request, weekly progress reports indicating work completed on our Edgenuity online program and in the virtual classroom. When requested, parents will receive weekly homework logs and progress reports. Working in conjunction with districts, we can tailor a student's time to focus on the highest need areas. As students improve in these areas, schools should enhance the quality of work and in CCSS assessments.
Staff will work virtually with students to develop good study / academic habits, including support with homework assignments.
CASA offers Credit Recovery for High School students through the Edgenuity program who require making up credits. The requirements for students wishing to make up credits will be made in conjunction with school personnel and meet state standards for academic credit.
All students are encouraged to support one another across districts, schools, and subjects while celebrating their similarities and differences. CASA is a place for students to remove limitations and pursue excellence.
The CASA staff will work with schools to increase parents/guardians' involvement to encourage their support in their child's development and academic success. CASA collaborates with stakeholders involved in youth development, intervention, and enrichment activities in the Greater Hartford area to develop meaningful partnerships that will benefit our youth.
CASMDA Offers:
Virtual Tutoring / Remediation
Virtual Homework Support
Virtual Credit Recovery
Community Resources and referrals
Student Parent progress updates
Transition assistance for newly enrolled students who entered the program in 6 – 10th grade
Parental outreach
Referral Process
View the Student Referral Form here
Students are referred to CASA through their receiving district guidance staff, in conjunction with their designated Open Choice Resource Specialist. Open Choice parents or students can contact the school guidance department. Referrals are submitted online via the web referral form.
Parents must permit their child's participation and become part of the team to increase their performance. CASA and the receiving school guidance department will follow up with the parents and enroll them in the appropriate placement once all information is submitted online.
At CASA, students have a place to improve their academics and social skills in an environment where their cultural, academic, and personal differences are accepted and celebrated.