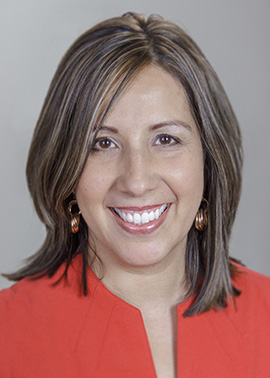 Debra M. Borrero
Director of Public Policy and Strategic Initiatives
Debra Borrero, CREC's Director of Public Policy & Strategic Initiatives, is an experienced leader who has successfully worked in various levels of education policy in the public, private, and nonprofit sectors. She has expertise in project planning, management and reporting, budgeting, supervision, and evaluating policies and legislation. She is responsible for developing and executing a strategic government relations plan for CREC and working in partnership with the Regional Education Service Center (RESC) Alliance.
Borrero joined CREC in 2010 as the Director of School Choice. She successfully led the tremendous growth of CREC's Magnet School enrollment and the expansion of services and operations for the Hartford Region Open Choice Program in support of the landmark Sheff –v- O'Neill civil rights case for integrated education in the Greater Hartford region. She has been instrumental in advocating for various policy changes to support the needs of students and families interested in a culturally diverse, high quality educational experience.
A native New Yorker, she began her career in community organizing in Brooklyn, NY before moving to Connecticut, where she worked at Trinity College, assisting with community partnerships and the development of the Learning Corridor campus with several of CREC's initial magnet schools. She worked with students, parents and community leaders to enhance community engagement, public safety, employment and school choice efforts.
Borrero left Trinity to work for Governor M. Jodi Rell and served as the Deputy Director of Policy and Legislative Affairs. In this role, she advocated the governor's public policy and legislative priorities with a primary focus on education, environment, housing, transportation, commerce, and energy.
Borrero serves on the Betty Knox Foundation. She previously served on several boards and commissions including Bushnell Park Foundation, CT Health Equities Solutions, CT Commission on Human Rights, Leadership Greater Hartford and NCCJ's advisory board for Community Conversations on Race.
She holds a master's degree in public policy from Trinity College and a bachelor's degree in communications from the State University of New York at New Paltz. She also completed the Education Policy Fellowship Program from the Institute of Educational Leadership.
Phone: (860) 524-4033 E-mail: dborrero@crec.org