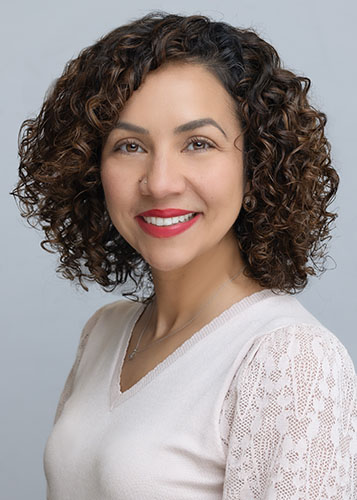 Elsie González
Director of Diversity, Equity, and Inclusion
Elsie González joined CREC as the first Director of Diversity, Equity, and Inclusion (DEI) in March 2020 to provide strategic leadership to DEI initiatives and execute a comprehensive DEI plan for the agency.
She grew up in Hartford, CT, and attended Hartford Public Schools. She is a first-generation college graduate in her family, a wife, and mother to Samaria and Eden.
González is an accomplished higher education professional with specializations in student development, diversity and inclusion, and human resource management. She develops and facilitates programs and initiatives to align individuals, groups, and organizations to their strategic goals and objectives. Her goals are to advocate for access, equity, and belonging across CREC and transform environments for inclusion.
Her myriad credentials include a Master's degree in Human Resource Management from UConn School of Business (2016), Master's degree in Higher and Postsecondary Education Administration from Teachers College-Columbia University (2004), and a Bachelor's degree in Counseling Psychology (2003) from Lesley University.
González also serves her community as a mentor-educator and seeks to empower individuals as they navigate the roadmap of their professional careers. She enjoys practicing yoga, cycling, reading, walking her dogs, and vacationing with her family.
Phone: (860) 305-7114 E-mail: egonzalez@crec.org