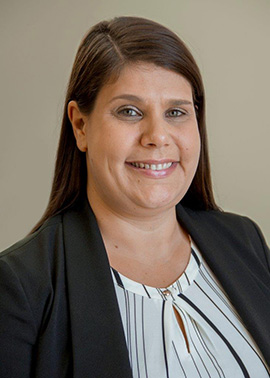 Heather Tartaglia
Chief Program Officer
Heather Tartaglia currently serves as CREC's Chief Program Officer.
Heather joined CREC in 2016 as the Assistant Director of Student Services before becoming the Director of Student Services, where she oversaw programming for students with disabilities within CREC's programs and within districts throughout the state.
Heather worked for close to ten years at EASTCONN - the RESC that serves the Northeast region of the state – before joining CREC. While at EASTCONN, Heather held a variety of roles. She began in the agency as a school social worker and rose within the ranks to building principal and then Director of Special Services. While at EASTCONN, Heather worked collaboratively with staff and local districts to expand and improve special education programming across the region.
Previous to her work within education, Heather worked in the field of social work. Her clinical role included school social work, home-based hospital diversion work with at-risk youth, counseling within a school-based health center, and providing counseling within a private practice. She has a passion for working with at-risk youth.
Heather received her bachelor's degree in Social Work from Providence College and her master's degree in Social Work from New York University. She received her 6th year in Educational Leadership from Sacred Heart University.
Phone: (860) 509-3732 E-mail: htartaglia@crec.org