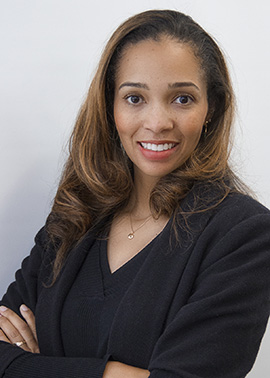 Kristina Jordan
Director of School Choice
Kristina Jordan came to CREC in 2019 with twenty years of experience in Connecticut education. Kristina currently serves as CREC's Director of School Choice, serving over 2300 children and their families who participate in the Hartford Region Open Choice Program. Kristina's goal is to ensure that children receive a warm, welcoming, and culturally affirming high-quality education. By coordinating a team to provide coaching, support, and professional development with a social justice lens to CREC's district partners, and facilitating a smooth and efficient application process for Open Choice and the CREC Magnet Schools.
Before CREC, Kristina was the Assistant Superintendent of Pupil Personnel and Student Services at the Connecticut Technical Education Schools where she led inclusion efforts for students with disabilities, strategic planning, and improving accountability measures and racial equity for students and staff.
Kristina also worked as the Executive Director of School and Family Services in New London, Conn. In this role, she spearheaded climate and culture initiatives, special education/504 services, compliance, timelines, transportation, health and medical services, policy development, and more. Kristina has also held roles in building leadership for elementary and middle schools, served as an education consultant for the State Education Resource Centers, and began her career as a special education teacher. She firmly believes in "once a teacher always a teacher" and counts being an educator amongst one of the highest privileges in professional work.
Kristina holds an 093 Executive Leadership Certificate from the University of Connecticut, an 092 Education Administration Certificate from Sacred Heart University, an MS in Education from Southern Connecticut State University, and a BA in History and Social Sciences from Eastern Connecticut State University.
Phone: (860) 509-3635 E-mail: kjordan@crec.org