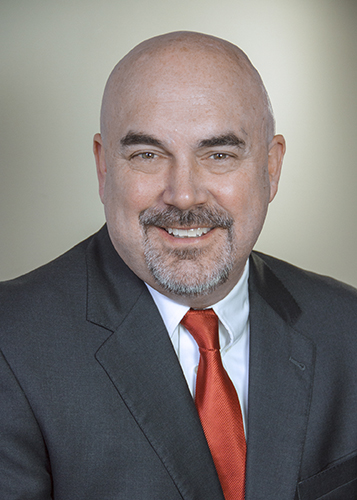 Mason Thrall
Director of Operations
Mason Thrall, Director of Operations, is an experienced, results orientated professional with extensive experience in school transportation and facility management. He has proven expertise in policy and procedure development, personnel management and training, fiscal management, project planning, team building, school construction and marketing. As the Director of Operations, Mason is responsible for the Divisions of Construction, Facilities, Food Services, School Security, Transportation, and Technology.
Mason joined CREC in 2006 as the Director of CREC's highly successful Transportation Division where he was named Manager of the Year in 2010. He has over 25 years of management experience with First Student, Inc. and his family business, Manchester Bus Service, Inc. Under his leadership, CREC's transportation office grew from a small operation managing 80 bus routes, to a large, regional transportation division managing over 600 routes and offering consulting services to school districts throughout the state.
Mason majored in Business Administration at Manchester Community College and currently serves on the Executive Board of the CT School Transportation Association, Vernon Traffic Authority, and is a member of the Vernon Board of Education. Mason was also the past Chairman of the Vernon Water Pollution Control Authority.
Mason is a life-long resident of the Greater Hartford area where he lives with his wife and son.
Phone: (860) 524-4056 E-mail: mthrall@crec.org