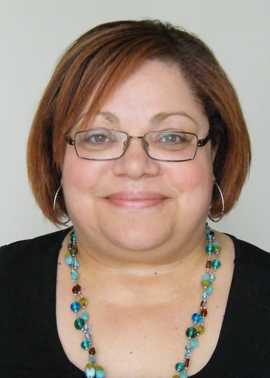 Sandy A. Cruz-Serrano
Deputy Executive Director
Sandra A. Cruz-Serrano, CREC's Deputy Executive Director, is an accomplished, results-oriented professional with extensive experience in education, staff and fiscal management, employment and training, legislative advocacy, and youth development. She has a demonstrated expertise in project planning, management and reporting, grant writing, client services, supervision, and interpreting complex policies and regulations.
She joined CREC in 2008 as Director of Operations to lead the expansion of CREC's school construction, transportation, technology, and food services programs. Under her direction, CREC increased its daily transportation services from 3,000 students per day to over 10,000 students. She is also responsible for overseeing CREC's participation in the Sheff v. O'Neill desegregation efforts. Cruz-Serrano served as Director of Operations until 2012, when she was promoted to be CREC's Chief Operating Officer. In 2014, Cruz-Serrano was promoted to Deputy Executive Director. As the Deputy Executive Director, she oversees the divisions of Expert Solutions (formerly Community Education, Teaching & Learning, Technical and Brokering Services), and Operations, which includes Transportation, Facilities, Food Services, Security and Business Services. She also serves as CREC's Chief Financial Officer.
Prior to joining CREC, Cruz-Serrano was the chief operating officer for Hartford Public Schools. There, she oversaw all non-instructional areas including the district's nearly $400 million budget. She has also worked for the State of Connecticut Latino and Puerto Rican Affairs Commission, Capital Workforce Partners and the City of Hartford.
She has won numerous awards for community service and educational leadership from a wide variety of area and statewide groups. Cruz-Serrano attended Hartford schools. She is bilingual (English and Spanish) and has taught bilingual education and preschool special education in Hartford. She holds a bachelor's degree in political science and public administration from Central Connecticut State University and her graduate studies work is in theology from the Andover Newton Theological School in Newton Centre, MA.
Phone: (860) 509-3719 E-mail: scruzserrano@crec.org