River Street School provides comprehensive academic and life skills curricula for students aged 3 - 22 who present with a variety of behavioral, communicative, and neurological disorders including autism spectrum disorders, seizure disorders, identified genetic syndromes such as Fragile X, metabolic disorders, and those students with dual diagnoses. For students 15 and older, the Vocational Services Department provides additional skills development as appropriate and transitional training to students turning 22.
About Us
River Street School represents a tradition of service that began in 1963 as a half-day a week program of the Greater Hartford Mental Health Association providing social service supports to families of children diagnosed with autism. The Day Treatment Service opened in 1967 to provide educational services and became a member program of the Capitol Region Education Council in 1972. In 1990, DTS moved to a new state-of-the-art facility in Windsor, CT and became River Street School. The spacious Windsor campus is comprised of the Main Building, the Vocational Building and the Annex, and provides a variety of student-centered settings for learning and developing independence. Additional campus-based and satellite components, the River Street Autism Program in Bloomfield, the Integrated Program Model, and the Autism Outreach Program further enhance the compliment of available services.
We are proud of our exceptional services that have been of benefit to thousands of students over five decades. River Street School has received awards and recognition from numerous organizations including the Council for Exceptional Children, St. Francis Hospital and Medical Center, the Computer Learning Foundation, the Governor's Coalition on Employment Opportunities for Youth with Disabilities and the Northeast Communication Enhancement Group.
Programming is designed to deliver successful learning experiences commensurate with each student's developmental and cognitive level. A high staff-to-student ratio provides structured and individualized instruction for each student. Our multi-disciplinary clinical staff supports programing through daily collaboration with instructional staff, family consultation, interagency coordination, and professional development training for other professionals.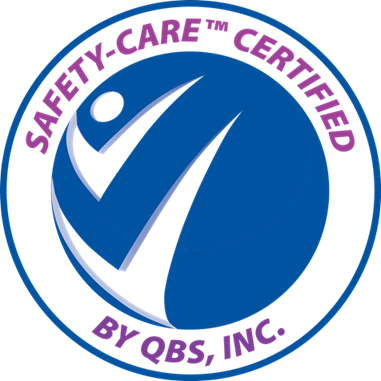 River Street School has made a commitment to train our staff in Safety-Care Behavioral Safety Training, a leading crisis prevention training course focusing on how to prevent behavioral challenges, de-escalate early and manage behaviors safely. The curriculum is founded upon evidence-based research in the areas of Applied Behavior Analysis (ABA) and Positive Behavior Interventions and Supports (PBIS) which we believe offers our staff and those we serve the best strategies available. Safety-Care is consistent with our goal to maintain a comfortable, safe and learning environment and it meets or exceeds the accreditation standards outlined by CARF, JCAHO, COA and other agencies concerned with quality care. If you have additional questions regarding Safety-Care and its implementation, don't hesitate to ask.
Technology, including computers, mobile devices, interactive white boards, and augmentative communication devices is an ever-evolving part of our effort to provide highly motivating and effective instruction at all levels.
Clinical Services Included
Behavioral Supports
Speech-Language Therapy
Occupational Therapy
Physical Therapy
School Nursing Services
Social Work Services
Psychological Evaluation and Consultation
Psychiatric Evaluation and Consultation
Neurology Consultation
Traditional and Extended Programs
Extended day and extended year programming is available for students whose need is determined in collaboration with the sending districts. Programs can be provided up to 240 days/year and 10 hours/day.
Year-round residential programming for students enrolled in River Street School is available based on need established in collaboration with the sending districts and/or involved state agencies and available space in two community-based group homes.
The Extended Day and Extended Year programs allow for the continuation of the River Street School program with clinical support for students needing additional hours for skill acquisition. Highly individualized programs up to 240 days per year with various schedules can be developed to meet the needs of specific students.
The Extended Day program operates five days per week from the end of the typical school day though the dinner hour, providing an additional 22 hours per week of instructional activities.
The Extended Year program runs for six weeks during the summer. Both programs offer individualized instruction within a variety of small group activities. They are designed to enhance basic skills and may defer residential placement by allowing students to live more successfully with their families.