Menu
Contact
Testimonials
"I am really happy to see how the skills my son is developing in school are transferring to his learning at home. My family is excited to be part of a multicultural environment where diversity is recognized and celebrated. "
- Open Choice Parent
Hartford Public Schools
Alumni Information
Meet an Alumni
We'd love to hear from you! If you would like to be featured in an upcoming Meet an Alumni profile, you can fill out our Alumni Information Form, and we'll be in touch.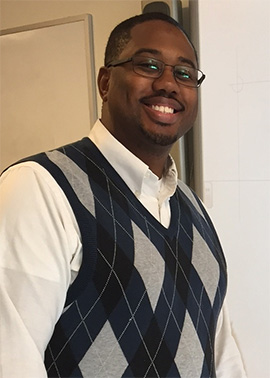 Ronall Cannada
Class of 2001
"They call me 'teach' at the barbershop," noted Ronall Cannada, and Open Choice alum who teaches at the Greater Hartford Academy of the Arts, a CREC magnet school.
Ronall's attraction to teaching as a profession began in Ms. Burroughs' prehistory class during his sophomore year in South Windsor High School. "I walked in one day an she had converted the classroom into a cave, using scaffolding and brown paper bags. That cave drew me in and helped create my strong interest in history," recalled Cannada, who today teaches history.
Beginning in kindergarten, Ronall needed to be out of bed before sunrise to catch the bus that took him and other students from his North End neighborhood to Orchard Hill School in South Windsor. He later attended Timothy Edwards Middle School and South Windsor High School. "Being in Open Choice pushed me to learn time management early in life," recalled Ronall. A 2001 graduate of South Windsor High, Cannada then attended the University of Connecticut in Storrs, where he earned a degree in History. He partially attributes the ease of his transition to UCONN to his experiences in South Windsor schools. Ronall's suburban school experiences through Open Choice provided him with more resources, quality education and a broader range of experiences with students from different cultures. "Students need exposure to a range of cultures and perspectives," said Cannada. "The Open Choice experience gives youth a critically important opportunity to become ready for the 21st century; it helps prepare them for the way the world works now. This world is much smaller and students' exposure to it must be much broader if they are going to succeed."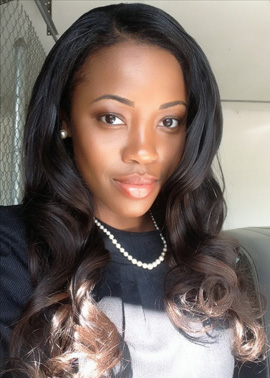 Shanique Fenlator
Class of 2003
"No matter how small you start, always dream big."
After migrating to the U.S. from Jamaica at a young age, Shanique learned very early that opportunities are endless to those who are dedicated and work hard.

"When I was selected to attend Fermi High School in Enfield, CT through the CREC program, I recognized that this was an opportunity for a more positive and rewarding future. During my time at Fermi High, I took advantage of the many Advanced Placement courses offered, all of which transferred to credit at UConn where I completed my undergraduate studies. To say this was a "boost" would be an understatement, as I entered UConn having already completed one semester of undergraduate study!
I recently attended my 10-year high school reunion, and it was a reminder that CREC opened many doors for me, for which I am very thankful. My former classmates are all successful in their own right, and we are still benefiting from the solid educational foundation offered at Fermi High. I hope many other students take advantage of this awesome opportunity."
Shanique is a graduate of University of Connect Law School, currently practicing as a Family Law and Immigration Attorney in the Greater Hartford area.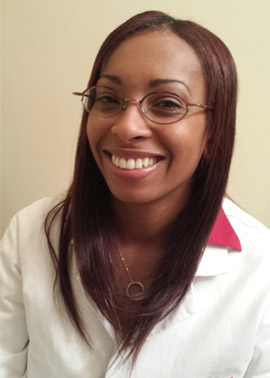 Dr. Dayna J. A. London
Class of 1996
Dr. Dayna J. A. London is a proud alumna of West Hartford Public Schools. In 1984, Dr. London enrolled as a first grade student in West Hartford Public Schools where she attended Duffy Elementary, Sedgwick Middle School and Conard High School. Some of Dr. London's most memorable moments in the program consisted of the "All Night Read In" at Duffy, where she and her classmates stayed in the gym and read books until early morning and "Ski Wednesdays" which exposed her to skiing and other winter extracurricular activities.
"Participating in Project Concern was an invaluable experience that provided me with the opportunity to interact with a diverse group of people from various socioeconomic backgrounds, thus mirroring and preparing me for the diverse world we live in."
After earning her diploma from West Hartford Public Schools, she pursued higher education and eventually earned degrees from Spelman College, Meharry Medical School and University of Pennsylvania.
Dr. London is a rehabilitation physician who provides non-surgical treatment for spine and other musculoskeletal injuries. She uses a multidisciplinary and evidence-based approach to improve the quality of life of her patients. Dr. London treats the entire range of neuromusculoskeletal injuries, including carpal tunnel syndrome, acute or sub-acute musculoskeletal injuries such as shoulder injuries/pain, neck and back pain, and osteoarthritis. She also has experience treating fibromyalgia. Through the use of trigger point injections, peripheral joint injections, electrodiagnositic studies, and musculoskeletal ultrasound, Dr. London individualizes her treatment plan with a focus on functional restoration.
Currently, Dr. London resides in Atlanta, Georgia where she practices her craft at the Rehabilitation Physicians of GA.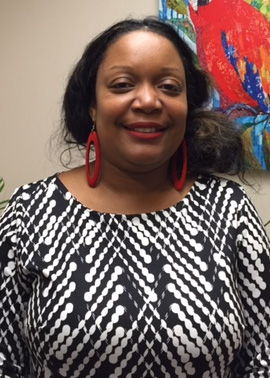 Stacey McCann
Class of 1992
"You are put into a new environment, take it all in, and you either sink or swim," noted Bloomfield's Assistant Superintendent of School Improvement and Intervention Stacey McCann as she recalled starting 7th grade at a school in Granby through the Open Choice program. The transition was difficult; not only was she no longer attending school in Hartford with her neighborhood friends, she didn't know anyone at her new school. She wasn't even familiar with any other Hartford students daily boarding the bus to Granby schools prior to sunrise.
Most mornings, McCann dreaded going to school. "I hated it at first. I didn't know any of my teachers. I had to make all new friends. Everything was a fresh slate." During 7th grade, Stacey repeatedly pulled from her inner strength, knowing that in the end, "I had to do what I needed to do." Following a tough transition year, Stacey felt comfortable as she started 8th grade, having made some new friends and connecting well with some teachers. She fondly recalled Mr. Pace, her business teacher, who was funny. But more important than his welcome sense of humor, Pace reached out to Stacey. "I could connect with his 'realness,'" she explained. "Race was not an issue for him."
At Granby Memorial High, taking part in extracurricular activities – she was a cheerleader and ran track and field – helped Stacey to bond with her peers. Her mother, consistently supportive during the tough transition and throughout her years in Granby schools, did not allow the distance between her daughter's schools and home to limit her involvement in Stacey's education. "My mom built relationships with teachers and administrators and made sure they knew who her child was," recalled Stacey.
A multi-generational recognition of the importance of education already existed within Stacey's family; her grandmother reinforced that teaching is a noble profession. Family influence, combined with her attendance at SAND Elementary School in Hartford, impacted Stacey's decision to major in education. "I had some very dynamic teachers at SAND; I wanted to give back just the way they gave to me," said Stacey. "They laid the foundation to my seeing my potential … the possibilities out there for me."
Stacey earned a bachelor's degree with dual certification in elementary and special education, along with a master's degree in early childhood education, from the University of Hartford. She went on to earn 092 certification in administration and supervision from Central Connecticut State University, followed by certification in executive leadership from the University of Connecticut.
After teaching at Annie Fisher Elementary School for four years, Stacey moved into various positions within Hartford schools, including literacy facilitator, turnaround specialist, assistant principal, then principal for 10 years, followed by taking on the role of Executive Principal of Dwight Elementary and Bellizzi Middle School, merging them to form the Dwight-Bellizzi Asian Studies Academy. Stacey moved on to Bloomfield to become the director of literacy prior to being appointed director of school improvement and intervention for Bloomfield schools, then assistant superintendent of school improvement and intervention.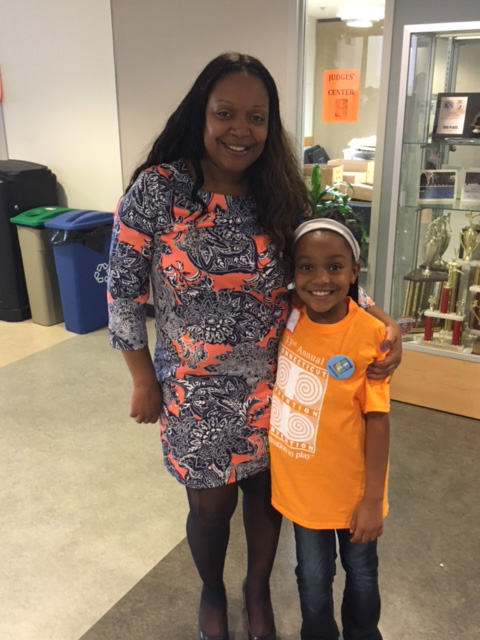 McCann readily acknowledges that participating in the Open Choice program helped mold her into who she is today. "As a result of this experience, I am culturally aware and more accepting of differences," she explained. "My friends in Granby rode horses and went skiing; my friends in Hartford played Double Dutch. I had the best of both worlds." Her hope is that by seeing that she brought as much into the classroom environment as her Granby classmates, they learned as much about a young black girl as she learned about them. "It is one of the best things that happened to me; it has helped me become globally competitive and learn about other cultures."
Stacey's educational experiences have shaped how she is raising her eight-year-old daughter, Madison Meade. Well aware of the benefits of an integrated school system, she enrolled her daughter in the International Magnet School of Global Citizenship in South Windsor. And like her mother, Stacey is very much a part of her child's educational experience. She noted that parents need to be actively involved in their child's education because when teachers don't see that parent's face, they make assumptions. "Education unlocks doors and moves us closer to a level playing field," explained McCann. "My dream is that every student experiences equity in terms of grade level expectations. The shoe must fit … for every child."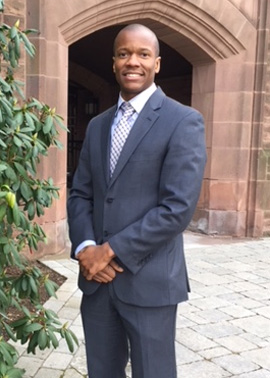 Robert J. Patterson
Open Choice Alumni
Georgetown University Chair of the Department of African American Studies Robert J. Patterson, Ph.D. grew up in Hartford and attended middle and high school in Glastonbury via Project Concern (now known as Open Choice). He recalls wanting to leave his Glastonbury school within the first month. "The experience was a culture shock," recalled Patterson. "White students weren't interested in interacting with Hartford students; they showed a sense that to them, we were different, less than."
The negative reactions continued when he returned home from school. "When I excelled at MLK Elementary School in Hartford, it was celebrated by both my teachers and my peers. But when I did well in Glastonbury schools, some in Hartford started saying I was acting white," said Patterson. "In Glastonbury, I had the clear sense that some white students were surprised, even resentful, when I surpassed them in class work."
Patterson refused to allow the negative reactions on both ends to hinder him. By 8th grade, he was in all honors classes. He took full advantage of every available resource – technology, science lab, honors and AP classes. Patterson also delved into extracurricular activities. Attending schools in Glastonbury, noted Patterson, "pushed my emotional bandwidth. It helped me to experience other cultures and provided networks and contacts that I might not have had if I had remained in Hartford schools."
Patterson considered entering the field of education, but opted to pursue his passion, focusing on African American studies through the study of literature. He earned his undergrad degree in English with honors from Georgetown University and pursued his Ph.D. in African American Literary and Cultural Studies at Emory University before eventually returning to teach English, first at Florida State, then at Georgetown. In 2013, Patterson was chosen to direct the minor in African American studies at Georgetown, where he continued working to establish this as a major; he was selected to chair Georgetown's Department of African American Studies in 2016.
Patterson strongly recommends that Hartford parents try to enroll their children in a suburban school district through Open Choice. "Do it, but make sure that your children have a strong network affirming their race, ethnicity and culture," advised Patterson. "If your child is uneasy at first about going, work through that, and once there, don't deny the hardships they may be experiencing. Have conversations about what is happening in school. The fact that your child is not succeeding academically at first may have little to do with your child and more to do with surrounding circumstances; don't believe that metrics of performance are detached from conflict and culture. "
And to Hartford youth who obtain a seat in a suburban school district through Open Choice, Patterson notes, "the benefits you will receive have payoffs that you have yet to imagine. A solid education provides you the opportunity to make not only your life experiences, but those of others different … better."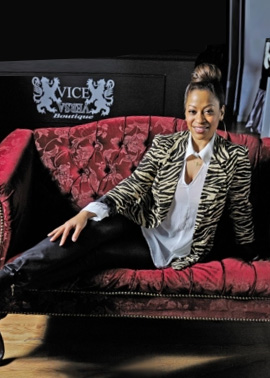 Yseline Suarez
Class of 1994
Yseline Suarez enrolled in the Hartford Region Open Choice Program, then known as Project Concern, in 1990 as a freshman at Conard High School (Conard) located in West Hartford. Prior to transitioning to Conard, Suarez attended Our Lady of Sorrows and Hartford High School. Her family moved briefly to West Hartford for her to attend Conard, but had to move back to Hartford for financial reasons.
After relocating back to Hartford, Suarez was informed that she could no longer attend Conard. Suarez was determined to find a way to continue her education at Conard. Suarez and her mother, Maria shared their personal struggles and desires with the high school principal who advocated on their behalf with the superintendent. Through their partnership, Suarez joined Open Choice and remained at Conard. As a Choice student, Suarez thrived. She was successful in her academics and in sports. She felt welcomed by students, faculty and staff and was encouraged to get involved in afterschool activities.
Suarez was always interested in cheerleading and Conard provided her with an opportunity to try out for the team. Suarez made the cheerleading team and by her senior year, she was captain. As a proactive and determined student, Suarez developed project plans and time management skills that allowed her to balance a rigorous class and athletic schedule while working a part-time job. Suarez witnessed her parents' sacrifice and struggles, which served as her motivation. In 1994, Suarez graduated from Conard and attended Dean College in Franklin, Massachusetts. As a college student, Suarez majored in communications, but decided to leave college and look for a job. After thriving in the construction industry as an estimator, Suarez decided it was time to pursue her passion for fashion and desire to be an entrepreneur.
Today, Suarez is a successful entrepreneur and owner of Vice Versa Boutique in West Hartford. She has been featured in magazines, television shows and serves as a guest speaker across colleges and universities on topics related to fashion and entrepreneurship. Since establishing her business in 2008, Suarez has had an online and brick-and-mortar presence in Hartford and West Hartford. In 2009, Vice Versa was selected as online boutique of the year by Niro Design School and November 6, 2010 was proclaimed as Vice Versa Boutique Day in the city of Hartford. As an entrepreneur, Suarez took a chance, asked questions, built relationships, stepped out of her comfort zone and established priorities. These are the very skills Suarez exhibited as an Open Choice student. Suarez is a proud Open Choice graduate who believes that Open Choice provided her with a great educational and social foundation.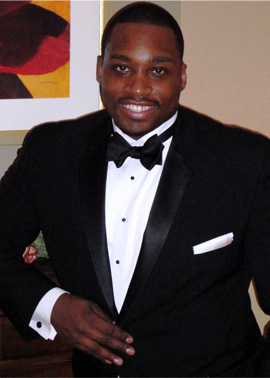 James Wallace
Class of 2001
"Open Choice provided me with an opportunity to see what is outside of my community, elevate the outlook of my future, and recognize that there is something better than the status quo. I am extremely grateful and humbled to have been part of a program willing to invest time and resources in my education."
James Wallace enrolled in the Hartford Region Open Choice program in the sixth grade and graduated from Glastonbury High School in 2001. During James' high school years, he played varsity football and basketball, was involved in student government and served as a student council representative. James received a B.S. in physics from Wesleyan University before pursuing his career interest in orthopedic surgery. James is currently a 2013 MD candidate at University of Connecticut School of Medicine. During his undergraduate years, he was a significant contributor to the Wesleyan community. As a member of the varsity football team, he was a senior captain, four-year varsity athlete, Luke Yohan awardee, as well as a member and recipient of the National Football Foundation and College Hall of Fame Scholar Athlete Award. James also played varsity basketball for the final two years of his undergraduate career. James' passion was not only isolated to sports. Through Kappa Alpha Psi Fraternity, Inc. and various student groups, James helped spearhead social outreach programs with the aim to provide role models and mentors to at risk students in Hartford and Middletown.
After graduating from Wesleyan in 2005, James began a Post-Baccalaureate degree in Biological Sciences at the University of Connecticut while coaching football, first, at Glastonbury High School, and, then at Wesleyan University. After completion of the post-baccalaureate program, he matriculated to the University Of Connecticut School of Medicine. As a medical student, James wanted to maintain his commitment to his community. He became a UCONN Urban Health Scholar, which represents a group of health professionals committed to serving Connecticut's urban underserved populations and gained valuable exposure to complex issues of health care in the inner city. He also became a member of the Student National Medical Association and has held positions as chapter Vice President and Treasurer, and maintained his interest in community service and mentoring. James has also found time to be a research assistant at the Institute for Regenerative Engineering at the University of Connecticut's Health Center. He has over four years of experience in Musculoskeletal Tissue Engineering and Advanced Biomaterials Science and Engineering. During this time, James developed novel biodegradable scaffolds and characterized them for bone tissue engineering applications. He also contributed to book chapters and articles featuring bone tissue engineering nanotechnology and the physiological effects of biodegradable orthopedic implants. He recently received an award for his presentation at the Timothy Stephens Research Symposium at the 2012 National Medical Association Meeting in New Orleans, LA.
Currently, James is in his final year at the University of Connecticut School of Medicine and plans to complete a Masters in Public Health over the next year, while applying for a residency in Orthopedic Surgery.
Shawn Wooden
Class of 1987
"Getting up very early to attend school two towns away, was a daily challenge. However, my Project Concern experience gave me early life lessons on the importance of aggressively pursuing a good education. Additionally, living in a predominantly black community and attending school in a predominantly white community helped me learn how to navigate a multi-cultural world earlier than many of my peers. It was truly one of the intangible benefits of the program for which I am grateful."
Hartford City Council President, Shawn T. Wooden was born and raised in the North End of Hartford. He is also a Partner in the Hartford office of Day Pitney LLP, a leading law firm with more than 300 attorneys in nine offices throughout the Northeast.
In 1977, Shawn started as a Project Concern third grader at Waddell Elementary School in Manchester. After Waddell, he attended Illing Junior High School. In 1987, Shawn graduated with honors from Manchester High School. With the help of a scholarship, Shawn attended Trinity College, where he now sits on the Board of Trustees. After working for the Mayor of Hartford and the Connecticut Department of Social Services, he earned a law degree from the New York University School of Law.
Since then, Shawn has worked with non-profits, labor unions, business leaders, and community activists. The Connecticut Law Tribune has presented Shawn with its "Community Contributions Award," and he was named one of "Twenty-Five Investment Professionals to Watch" by Pensions and Investments magazine and one of Hartford County's "Forty Under 40" business leaders by The Hartford Business Journal. He was also presented with the "Alumni Medal of Excellence" by Trinity College and named one of the state's 100 most influential blacks by the Connecticut NAACP.
At Day Pitney, Shawn practices in investment, general corporate, and securities law. He has represented institutional investors and private fund managers, and his practice includes company formations, debt and equity financings, strategic joint ventures, and mergers and acquisitions. As City Council President, Shawn chairs the Operations, Management, Budget, and Legislative Affairs Committee. He also represents Hartford on the Capitol Region Council of Governments Policy Board.