Ana Grace Academy of the Arts Donation

In January 2022, CREC proudly opened a new, PreK–Grade 8, state-of-the-art school facility for our staff, students, and families that combines Ana Grace Academy of the Arts Elementary School and the Greater Hartford Academy of the Arts Middle School. This building in Bloomfield provides a permanent home for these schools and will assist the Connecticut State Department of Education in meeting the benchmarks of the Sheff Settlement Agreement, while also providing an environment that encourages hands-on, expertly-instructed, and innovative fine and performing arts learning.
In 2014, CREC Greater Hartford Academy of the Arts Elementary School was renamed in honor of Ana Grace Márquez-Greene, daughter of CREC alumni and former staff members Nelba Márquez-Greene and Jimmy Greene, who was one of the victims of the Sandy Hook tragedy.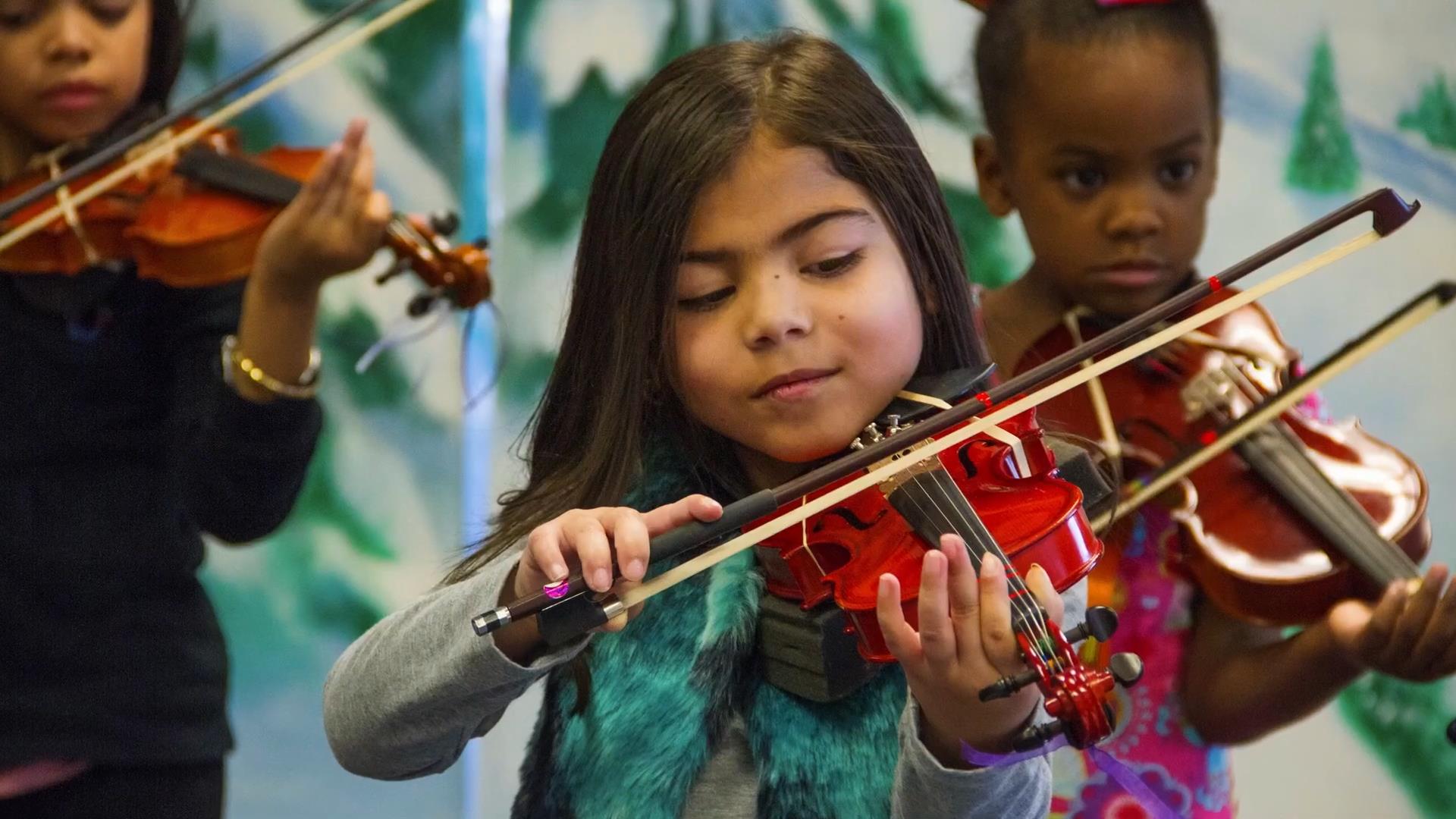 "Ana Grace loved to express herself through music and dance. She also loved learning and never hesitated to display her affection for family and friends," said Márquez-Greene. "It is fitting this beautiful school that bears her name is a place where talented children from all backgrounds are nurtured in a loving, supportive environment. We are humbled and grateful her legacy serves as a reminder of how love wins."
Art education provides an outlet for exploration, discovery, and self-expression. Support our students, families, and educators today. Your donation contributes to innovation grants and guaranteed experiences for our students.
Donate to the Ana Grace Academy of the Arts
Donations are 100% tax-deductible per local regulations as we are a tax exempt organization.