CREC Back to School Event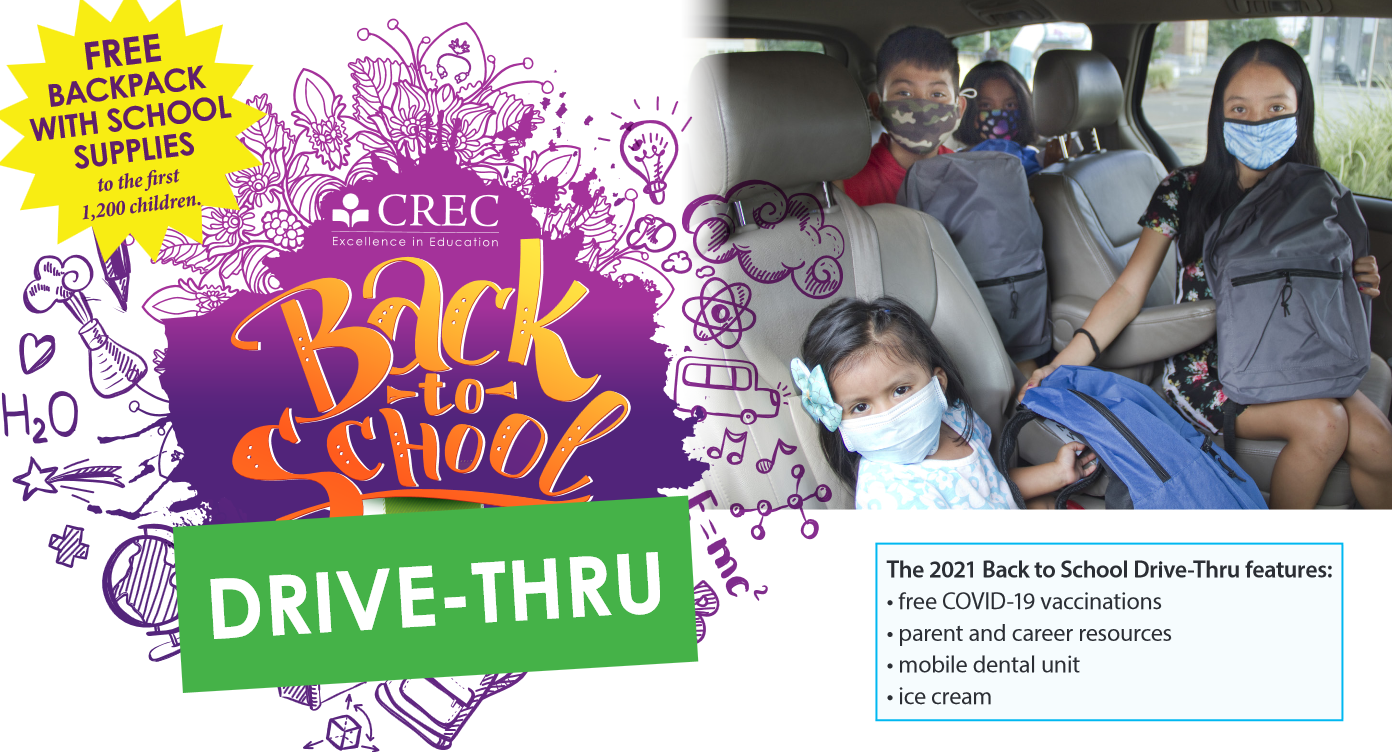 CREC's 7th Annual Back to School event
CREC will host a FREE drive thru event on August 18th from 3-6pm.
Cars will line up at the corner of Charter Oak Ave & Nepaquash St.
More than 1,200 free backpacks filled with school supplies will be given to children between the ages of 3 and 17.
Registration will be on-site, and also features free COVID-19 vaccinations, parent and career resources, a mobile dental unit, and ice cream!
For more information call us at 860-524-4084.
Donation Opportunities
Donations allow CREC to distribute these items, which will help alleviate some of the financial burden on families as they get ready for the first day of school. Thank you to our sponsors Owens, Travelers, the Ryan T. Lee Foundation, and Hot 93.7.