From the Executive Director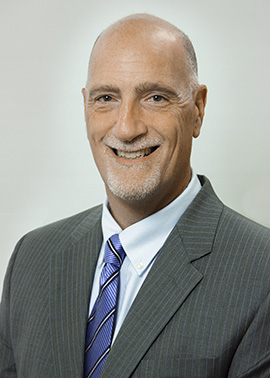 Greg J. Florio, Ed.D.
Welcome to CREC's Website. I am confident that you can easily navigate to the CREC program, service, or information that you may be seeking.
For over fifty years CREC has supported public education throughout the Capitol Region.
CREC is one of six Regional Education Service Centers in Connecticut. Service is part of that title and service is at the heart of what we do as an organization. We provide an array of programs and services with a staff of passionate individuals who strive for excellence in everything we do, who understand that by working collaboratively we are stronger and better able to meet the needs of those we serve, who are champions for equity and who act courageously in support of those in need.
As we move into a new decade, I am proud of CREC's position as a positive force in public education across the region. I look forward to continuing our equity work as courageous leaders and champions for all children and families. It is disheartening to know that the educational disparity that federal courts and laws attempted to address in the 1950s and 1960s persists today – and in many areas is even more pervasive!
CREC will continue our social justice mission by providing:
High-quality programs for students with disabilities,
Magnet Schools that close the achievement and opportunity gap,
Support services for school districts, communities and educators across the state, and
Leadership in educational innovation.
I acknowledge there will always be challenges, but I know the 2000+ employees of this organization are committed to CREC's continuous improvement and to our mission.
I am always pleased to share CREC's Mission, Vision and Core Values with all of our stakeholders. These few words drive us and guide our very important work.
Thank you.
CREC's Mission
Equity, excellence, and success for all through high-quality educational services.
CREC's Vision
To become our member districts' primary resource to facilitate collaborative efforts that create equitable and sustainable educational opportunities, assist in maximizing district and regional resources, and advance successful educational practices for all learners at all ages.
CREC's Core Values
Expect Excellence, Act with Courage, Demand Equity, Embrace Collaboration
Diversity, Equity, and Inclusion Statement
CREC is an intentionally diverse social justice organization whose members work to acknowledge, respect, and empathize with people of all different identifiers, such as race, socioeconomic status, gender identity and expression, education, age, ability, ethnicity, culture, sexual orientation, language, nationality, and religion. We commit to affirm and honor the lived experiences of others, to willingly challenge inherited beliefs and ideologies, and consequently learn, grow, and serve.