Menu
Contact
Know the Plan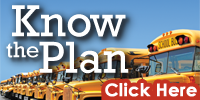 Bus Rules, Policies, and Guidelines
Bus and Bus Stop Behavior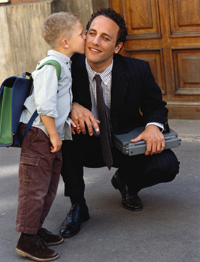 The following behavior will be expected of all students transported by CREC-sponsored transportation:
Students will board buses single file and proceed to their seats in an orderly manner.
If assigned a seat, students must stay in that seat.
Students will remain properly seated until their trip is completed unless specifically requested to do otherwise by the driver or monitor.
Students may engage in normal conversation while on the bus; shouting or other loud, distracting behavior is not permitted.
The following conduct is prohibited: a) pushing, shoving, fighting or striking another student or adult; b) disregarding directions from the driver or bus monitor; c) breach of receiving school district's policies concerning drugs, weapons, vandalism, theft or threatening conduct towards fellow students or adults; d) throwing articles within or out of the bus; e) spitting, eating, or drinking while on the bus.
ATTENTION PARENTS: For the safety of all passengers, students who do not follow the bus rules will be subject to the suspension of bus riding privileges.
Pickup and Drop-off Policy
Children in PreK3 through Grade 2 cannot be picked up or dropped off without an adult at the stop to receive the child. There must always be an authorized adult for both pickup and drop-off. This adult does not have to be the parent. A parent may approve a younger individual such as a sibling, friend, etc. who may be less than adult age but satisfies the parent with the maturity level to be responsible for the young student.
This child must be brought to the designated location after the run has been completed. The driver must inform dispatch and dispatch must inform CREC immediately upon determination that the adult is not available at the stop to receive the child.
Parent Responsibilities
Parents should make sure that children reach the school bus stop at least 10 minutes prior to the scheduled bus pick-up. As noted above, parents must make arrangements to accompany children from PreK3 to Grade 2 to and from bus stops.
Parents should instruct children to:
Walk on sidewalks;
Look both ways before crossing roads;
Wait on the sidewalk, off the road pavement;
Wait until the bus stops before trying to board;
Behave appropriately walking to and from and while at the bus stop;
Follow the behavior outlined for all students transported by CREC-sponsored transportation.
Parents can explore our Know The Plan! portal for more information
RSCO Transportation Guidelines
These Guidelines were developed simultaneously with the Transportation Action Plan in order to implement a Regional Transportation System in accordance with the provisions of the April 2008 Sheff v. O'Neill Stipulation and Proposed Order and the requirements in its accompanying Comprehensive Management Plan (CMP) of December 2008.