Menu
Contact
Know the Plan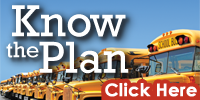 About Regional School Choice Office (RSCO) Transportation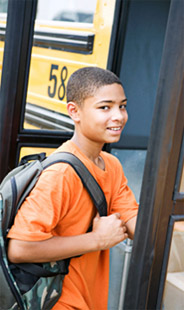 As the transportation vendor for the State Department of Education's Regional School Choice Office (RSCO), CREC will make recommendations for a regional transportation system which encourages and supports the participation of Hartford and suburban students in the Greater Hartford Choice Programs. This year, RSCO will transport over 14,000 students to 180 schools in the Greater Hartford area.
We encourage families to learn more about our Transportation services by exploring the Transportation web pages. Parents may also call the Transportation Customer Service Center for more information at:
(860) 524-4077; Monday to Friday: 5 a.m. — 7 p.m.

RSCO Transportation Information for School Year 2021-22
2020-21 Guía de Información Familiar de RSCO Transportation
Upcoming Events
RSCO Winter School Choice Fair
Date: January 8, 2022
Time: 10 a.m. to 2 p.m.
Location: Academy of Science and Innovation, 600 Slater Road, New Britain

Hartford area families, join us at one of our magnet schools for your chance to explore all of the incredible educational opportunities available through the Greater Hartford Regional School Choice Office (RSCO) and have some fun while you're there, too! This free event is open to new families, current families and prospective families who want to learn more, ask questions, and discover exactly what RSCO is all about. Representatives from RSCO's magnet schools, open choice schools, agriscience centers and technical high schools will be there to provide information about classes, sports, clubs, transportation and more!
Prospective students can meet with school staff to discover new and interesting extracurricular activities and find a school that focuses on their unique interests. We will be providing application assistance to help answer your questions and there will be computers set up for you to apply at the event! There will be free hot chocolate and snacks for the kids!
Free Bus Shuttles Provided!
We want to make it easy for you to come to the event. RSCO is offering free shuttle buses to transport families to and from the RSCO Winter Fair and Hartford locations. There are a limited number of car seats for those families that have Pre-K age or younger children. Bus stop locations and schedule will be posted here soon. Face coverings are required.